Why is it Worth to Buy an Apartment in Budapest and Rent it Right Away?
---
back
Each year right before the semester begins, the real estate market is revitalized, as many begin to look after a sublet. Renting indicators also show this as 28 percent more homes are on the market than in other periods. Is it worth therefore to invest in apartments and rent them for students? Let's see the chances.
In the current Hungarian higher education, about 300,000 Hungarian and 26,000 foreign students study, most of them in Budapest. The number of foreigners has increased from 7 percent to 12 percent in the last 5 years. All of them, as well as a large number of Hungarian students, are looking for a room or an apartment for rent in Budapest, which means that it means the appearance of 326,000 new tenants in the rental market in August-September.
Picture: universiteitleiden.org

What kind of apartments are the most popular among students?

The most sought-after solution is still the studio apartment, which restricts the possibilities with less than 40 square meters. The price of a studio apartment has increased in recent years, and now the average rental fee for a studio apartment in Budapest is 350-500 € depending on the location and the quality. The most valuable flats are located in the immediate vicinity of the universities, but preferred locations are in the 5th district and 6th and 7th. districts too.

Foreigners as tenants

The solvency of foreign students is extremely high compared to Hungarian students. Not only do the educational institutions benefit a lot from the presence of foreign students, but the economy and the real estate market too. Most foreign students reside in rented flats, which refer to good solvency. (Only a few of them could afford or decide on buying an apartment.) According to a recent survey conducted by eight researchers at the University of Debrecen, the University of Szeged and the University of Pécs, foreign students are spending more than 22 billion forints in housing, living, and entertainment in the three university towns, plus 21 billion for tuition fees. According to their estimate, a foreign student creates an average of 1.2 city jobs in the three cities.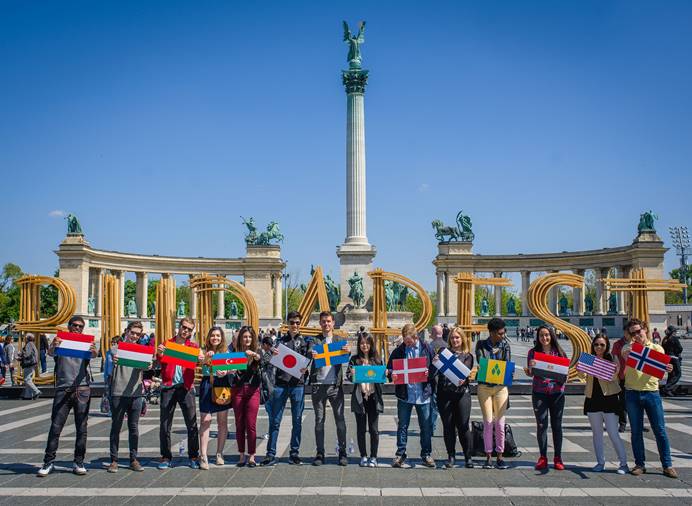 Property as an Investment – Worth Considering

There is a lucrative model that has been proven to many people. If there is no start-up capital for the investment, a loan can also be a solution, since the inflow rental can fully cover the installment, and in some cases it can go beyond it, making it a pure benefit.

Of the 326,000 university students, foreign students represent a strong solvency layer. Many are coming to Hungary with a scholarship, so because they do not have to pay tuition, they are also willing to pay for the better apartments. Therefore, it worth thinking about buying an apartment for investment and counting on the August to September rush of university students on the rental market. The number of dormitories is limited, so for many students, the only solution is renting or buying a home, which is a good thing for the real estate market.

Sources: