The Hungarian Film Industry is on the Rise
---
back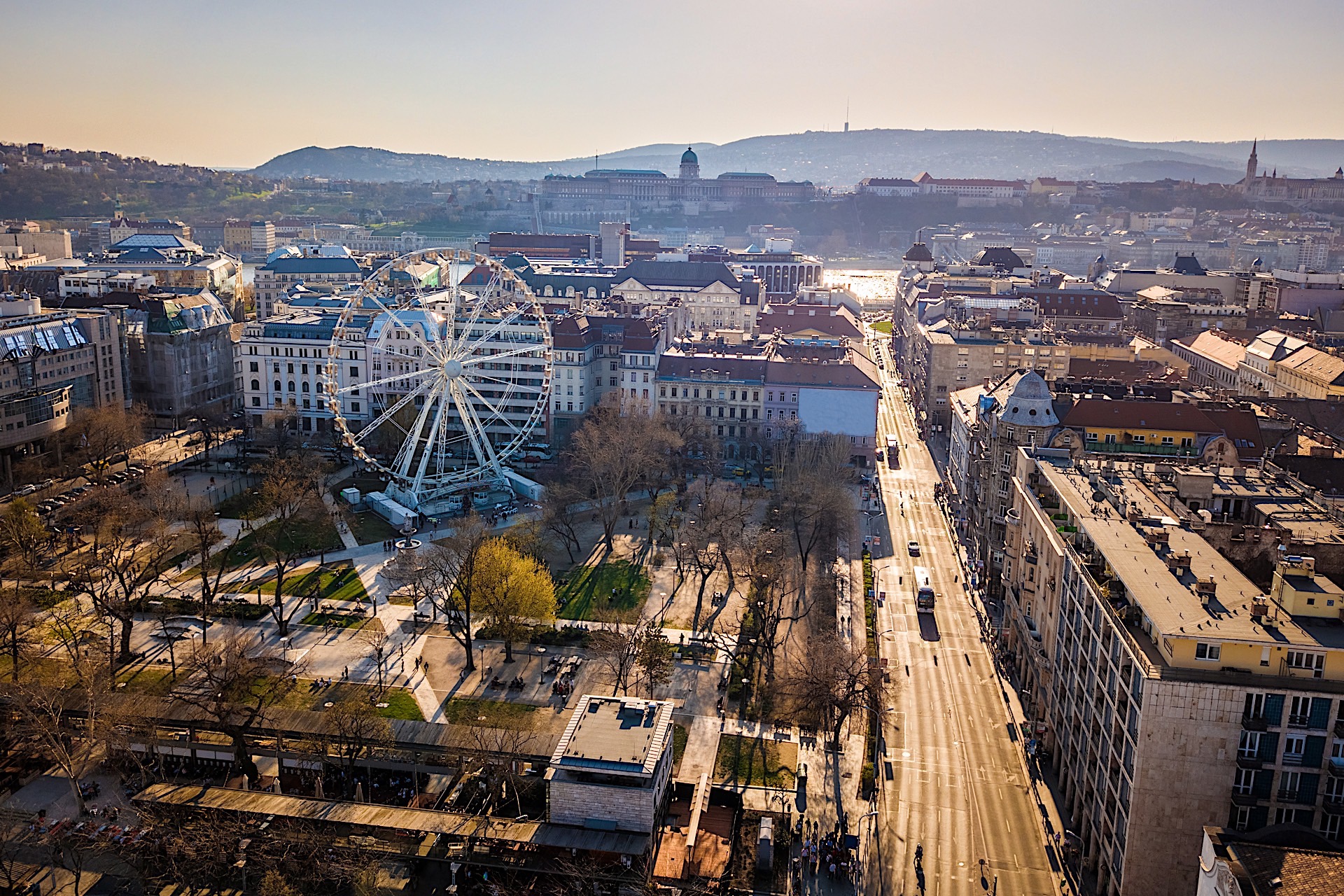 The film lovers who watched Denis Villeneuve's nearly three-hour long Blade Runner 2049 movie could see some brilliant cinematic effects, and some spectacular scenery in the background as well. This is because of Evita and Tinker Tailor Soldier Spy, Inferno and Netflix Spectral, many of the director's films have been filmed around Budapest, reinforcing the city's reputation in the film history of Central Europe.
The Golden Age of Cinema in Hungary is often placed around the 1950s and 1960s, which coincides with the most difficult times of the communist regime. Since László Nemes's Son of Saul 2015, which won both Academy and Golden Globe as the best foreign language film, movie lovers are increasingly focusing on Hungarian talent and Budapest is becoming more and more popular among producers nowadays. The lucrative tax incentive for film production in Hungary is attractive as well as glamorous sites such as the Néprajzi Museum, the Liszt Ferenc International Airport's closed 1st terminal and the former building of the Exchange, which later became the seat of Magyar Televízió.
Budapest with such venues and with well-equipped studios such as Korda Filmpark and Origo can easily stand as another city, such as Berlin in this year's film Atomic Blonde. However, 2013 Die Hard movie is a featururint the streets of Moscow, also filmed in Budapest.
The Variety reported that Jamestown was also filmed in Hungary, played in the 1600s in Virginia. An interesting fact is that the scenery is not furnished in a studio but outdoors and can last for several years. The third season of the series has now been completed.
Over the past year, the city was full of celebrities like Ryan Gosling, Robin Wright, and Harrison Ford from Blade Runner 2049. Of course this is not all, as there were Jared Harris (Terror), Mila Kunis (The Spy Who Dumped Me), Jennifer Lawrence (Red Sparrow), Jamie Foxx (Robin Hood) and Keira Knightley (Colette). The line will only be more spectacular and chaotic. From the historical thermal bath to the world's most popular library, there are plenty of architectural works that can attract the interest of foreigners.
Five reasons why Budapest became popular for foreign productions
1. A 25 + 5% tax allowance
The most important advantage is the 25 + 5 percent tax allowance guaranteed by the Hungarian state, which is also available for foreign films through a registered Hungarian film factory.
The rule is simple: If you spend at least 80 percent of a $ 2 million movie budget in Hungary, the filmmaker has the right to get $ 500,000 back. (If you spend less, the amount of the incentive will be reduced by the relevant percentage.)
2. Low prices
Good news for price-sensitive foreign productions: Hungarian labor, local rentals and service fees provide favorable conditions for US and Western European productions as they can save up to 20-35 percent of their production costs compared to their own prices.
3. An adequate infrastructure for film production
A number of film and sound studio and rental companies await those who film a movie in Hungary and most of them guarantee a high standard. The series Borgias and Hellboy 2 chose Korda Studios, while Hercules and 47 Ronin selected the Origo Studio. You can find everything here that companies may need.
4. Expertise
Over the last few years, hundreds of Hungarian filmmakers have started working in the industry who speak perfect English and gained a lot of experience on foreign movies filmed in Hungary.
5. Wonderful Locations
It can be Paris, Amsterdam, Rome or Moscow; Hungary is a great place to record a historic film (Robin Hood) and a fantasy movie (Eragon, Kröd Mandoon). The Hungarian castles, palaces and backgrounds built here are a perfect venue for historical films.
Sources:
https://www.architecturaldigest.com/