One of The Busiest Squares in Budapest will be Renewed
---
back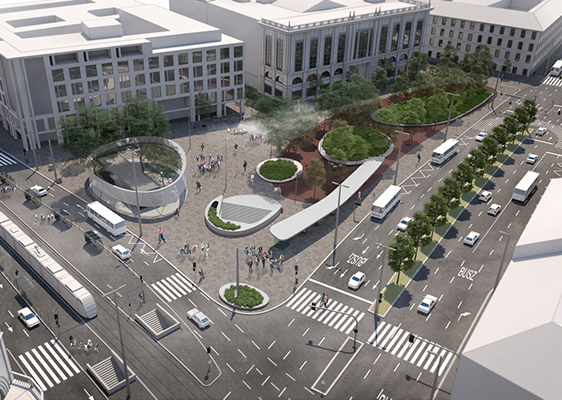 Blaha Lujza tér is one of Budapest's busiest, most significant intellectual heritage areas, and is now receiving a new look, according to the announcement of the Főváros Főpolgármesteri Hivatal (Mayor's Office of Budapest). The works could be starting in autumn.
With the support of the VII and VIII. districts local governments, and with the investment of the Municipality of Budapest the square named after the "nation's nightingale" will be transformed into a worthy hub for its historical and cultural past.
The proportion of green spaces will be larger, more humidity gates and water games will be created on the pedestrian-friendly public space, and there will be a building for cultural purposes and an event venue.
The underpass will be renovated, the junction will be obstructed, and the traffic order is about to change in some places. The suggestions of both local residents and professionals have been incorporated into the plans following consultations with NGOs, but discussions are still ongoing.
The works are expected to last for a year and will start in the autumn. The total cost of renovation of the Somogyi Béla Street, the underpass and the square can be around 4 billion HUF, financed from the capital and municipal funds.
Source: