Luxury Apartments Near the Renovated Opera House
---
back
At the end of 2017, the renovation of the Hungarian State Opera House was started. The complete renovation will be finished in May 2019 and is expected to attract more visitors than before. Close to the Opera House, it is worthwhile to look around, as in the heart of Budapest you can choose from the most lavish apartments.
At the end of December, constructions have begun, as well as mechanical, electrical and basic dismantling in the Opera House. As the renovation of suspended ceilings, washbasins, ventilation sections, cellars and engine houses go under renewal; the façade stand is already erected. The renovation is on its way, turning one of the iconic buildings of Budapest into something spectacular.
The building of the Opera House is of a monumental nature, so a number of heritage protection tasks and restoration work will follow in the next months.
Such an elegant building is located near the Opera, a unique luxury apartment project, the Opera Terrace Homes. Situated on Andrássy Avenue - the Champs-Élysées of Budapest newly built luxury apartments in a landmark classical building are in development right now. The apartments are on the highest floor of this world heritage classical building and are just a few minutes walk from the Opera House, the Basilica and Deák Square. From the huge rooftop terrace you can enjoy breathtaking views of the Gellért Hill and the surrounding sights.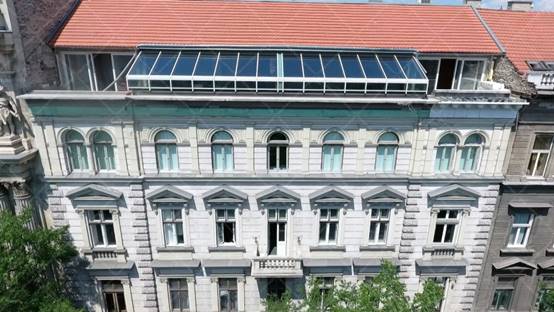 Picture: Andrássy Penthouse (tower-investments.com)
While the original Opera House is actually rejuvenated, Andrássy Penthouse is waiting for its new investors with its modernity and luxury.
Old and new side by side, two enchanting options in the heart of Budapest.
Picture: Opera Terrace Homes (tower-investment.com)
For more information on Opera Terrace Homes:
https://www.tower-investments.com/project/opera-terrace-homes-luxury-apartments-downtown/119
Source:
https://papageno.hu/featured/2018/03/becsomagolt-szekek-es-lebontott-almennyezetek-ilyen-most-az-operahaz/