3 Day Property Expo Sees 11,000 Visitors in Budapest
---
back
Answering the huge interest in the Hungarian property market Portfolio organized an expo on 6-8 May, 2016. Developers across the city had the opportunity to showcase their properties to those willing to buy residential properties. It has been the second event of the company this year. The 3-day exhibition attracted about 11,000 visitors in the capital of Hungary.

The property expo held at Millenáris offered chance to ask experts about all the spectrum of the property market including buying new homes, used homes, letting or renting homes, renovation or building properties, CSOK (Government Supported Family Benefit Housing Scheme), legal advice and consultation, information about loans. There were 80 exhibitors, among them 17 developers showcasing their projects with over 5,000 flats offering to potential buyers. There were also free consultation sessions when attendees could sit with a bank expert and asking any special questions about CSOK. Property market experts provided presentations and there was also a round table discussion when analysts informed about changes in property prices.
The Property 2016 is the biggest event on purchasing homes in Hungary. The organizers plan was to come up with an extensive and up to par property market event. The first 3-day expo hosted 6,000 visitors in 2015. Due to the rise of the property market demand now more exhibitors could offer more newly built projects. This year there were altogether 11,000 visitors who saw the stands and participated at the professional programmes.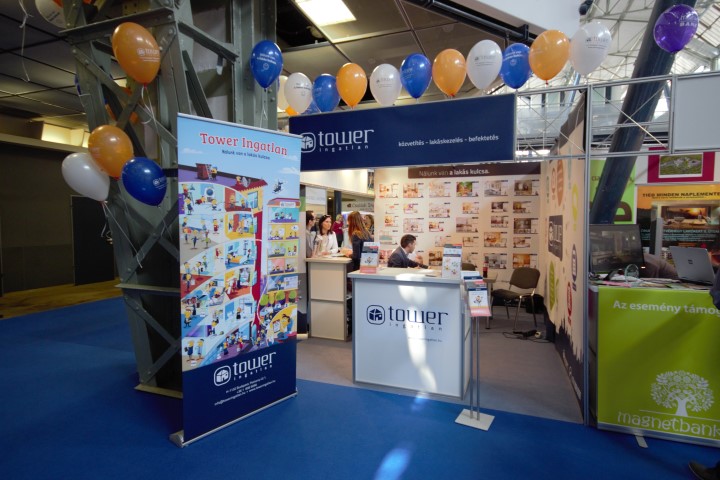 It was Tower International Ltd. that attracted the visitors with its high-quality management services and colourful, welcoming stand design as well. Most of the guests were interested in the company's new AirBnb services. Tower International's committed and highly-qualified real estate brokers answered a load of different questions related to leasing and real estate market. There were a lot of inquires about long term rent, such as newly built houses and apartments.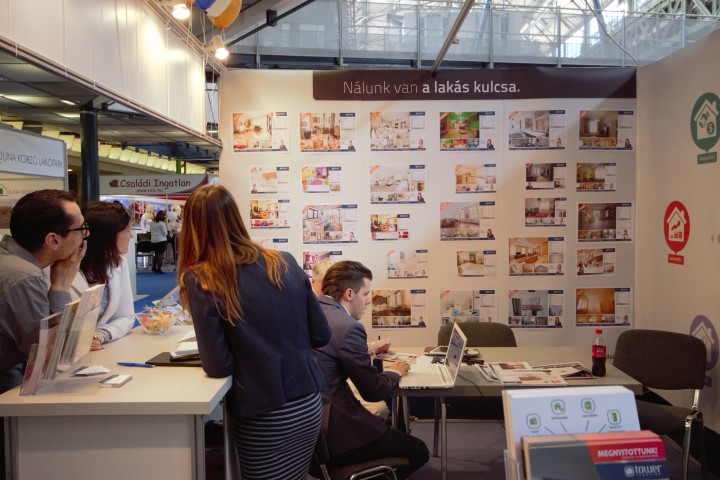 Visitors could meet the offers of different property firms such as Tower International Ltd., FHB Bank, FHB Property, Cordia, Erste Bank, Erste Property, Biggeorge Property, CIB Bank, Duna House, ingatlan.com, Metrodom, Otthon Centrum and Smart Ingatlan, among many others. The partners were Otthontérkép and Portfolio Property Magazine.
Here you can find a mini-video about the event:
https://www.youtube.com/watch?v=GIE5KS90VRA
Related articles:
Fast times in the Hungarian real-estate market
Check out Tower International's attractive stand on the prominent Moscow International Property Show
(Source: http://www.portfolio.hu/ingatlan/lakas/lakast_akarsz_venni_megmutattuk_mit_kell_tudnod.4.231534.html)